Rallye Sanremo expresses its condolences for the passing of Craig Breen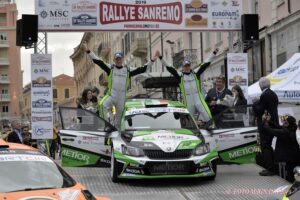 SANREMO (IM), 14 aprile – The President of the Organising Committee of Rallye Sanremo, Sergio Maiga, and all the staff of the event express their condolences to the family and loved ones of Craig Breen, who passed away yesterday.
Everyone in Sanremo remembers the Irish driver with affection, not only for the two overall victories he achieved (particularly spectacularly the one in 2019, overturning the result in his favour in the last stage), an affection reciprocated by Breen towards the City of Flowers and its race, in which he had participated five times, the last one in 2022, having to stop for mechanical problems and even registering for the Historic Rally last autumn, failing to take the start because the car had not arrived in time.
Above all, however, he will always be remembered in Sanremo for his humanity and friendliness. Ciao Craig.